EMA Receives M2I2 Grant
EMA Receives $429,000 M2I2 Grant for New SERE Test Facility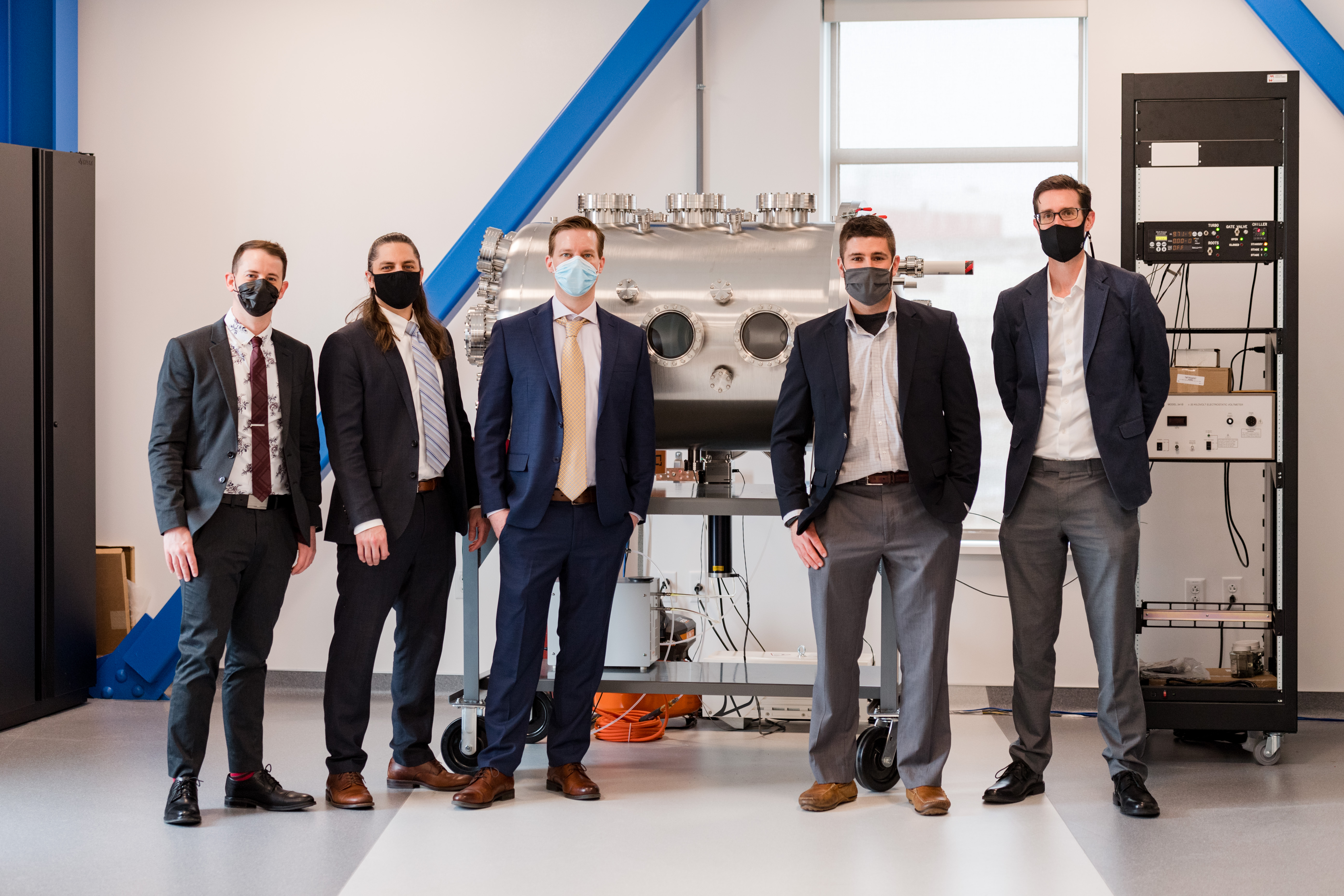 March 17, 2021 – Pittsfield, MA, USA – Electro Magnetic Applications, Inc. received a $429,000 grant from the Massachusetts Manufacturing Innovation Initiative (M2I2) this St. Patrick's Day. This grant will aid in the development of the new Space Environment and Radiation Effects (SERE) commercial test facility being built in the Berkshire Innovation Center (BIC) located in Pittsfield, MA. This will be the first facility in the world capable of testing materials in a replicated space environment, as well as design and manufacture systems that can generate the energy sources that can replicate a space environment without ever leaving earth.
Housing and Economic Development Secretary Mike Kennealy visited the BIC with Pittsfield Mayor Linda Tyler, Massachusetts legislative leaders, and state officials to announce the awarded grant to EMA. The M2I2 grant will be used to help in making the BIC the epicenter for space materials research and testing.
"The Berkshires are already a hub for innovation and manufacturing, and EMA's plans create the opportunity to push those boundaries even further into the research and testing of space materials," said Secretary Kennealy. "This award is not only exciting for EMA and the BIC, but for us as a Commonwealth, because it presents a major economic opportunity to engage in the fast growing world of commercial space travel and planetary exploration."
"The investments we make in companies like EMA position Massachusetts to be at the forefront of today's manufacturing trends, in this case in the emerging aerospace and space technology sector," said Center for Advanced Manufacturing Director Christine Nolan. "Today's investment by M2I2 will help further grow the necessary supply chains and complementary companies needed for our burgeoning aerospace and defense sectors."
EMA has been researching methods for creating different types of space radiation, as well as producing devices that can measure the performance of components and materials in the space environment.
"Reliability in space is paramount. The technology and techniques that EMA is developing will allow for companies in a variety of sectors to understand how materials and devices will behave in the harshness of space," said Justin McKennon, Principal Scientist, Electro Magnetic Applications, Inc. "With the support of M2I2, the City of Pittsfield, NextFlex and others, EMA will establish its Pittsfield, MA., location as a Center of Excellence for space radiation effects and equipment."
View the photos from the event here