EMA3D 2021 R1 Webinar
Abstract:
In this webinar, Tim McDonald, PhD, will be going into more detail for the most anticipated updates: HFSS Field Link: ability to use HFSS near fields as source, import of harness description list (KBL) files, and exporting S-parameter models; As well as the rest of the highlights for the EMA3D® 2021 R1 update.
Highlights of EMA3D 2021 R1:
• HFSS field link: ability to use HFSS near fields as source
• Import of Harness Description List (KBL) files
• Export S-parameter models
• Cable groups and custom twisting
• Boundary condition to support Seams/Joints/Gaps
• Analytical calculation of transfer impedance
• Added support for voltage differential probes and sources
• New junction and node tool
• Support for Pigtail connections
• Added surface bulk probes
• Improved mesh Inspection and view tools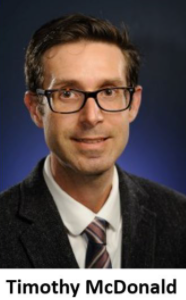 Speakers:
Tim McDonald, PhD, is the President and Co-Owner of Electro Magnetic Applications where he has implemented new system-modeling approaches to simulate the interaction of systems and their electronics with electromagnetic environments in a shorter time, with more accuracy, and at a lower cost. He is a consultant to NASA and DoD major primes for specialty engineering of critical systems, development of novel solutions to EMI/EMC problems, and in the execution of major programs that require verification to electromagnetic environmental effects.