EMA3D® Charge Official Release
Electro Magnetic Applications, Inc. and Ansys Collaborate to Deliver Design-to-Validation Workflow for Spacecraft Charging
Streamlined simulation solution accelerates spacecraft charging and ESD analysis for design evaluation in space plasma environments.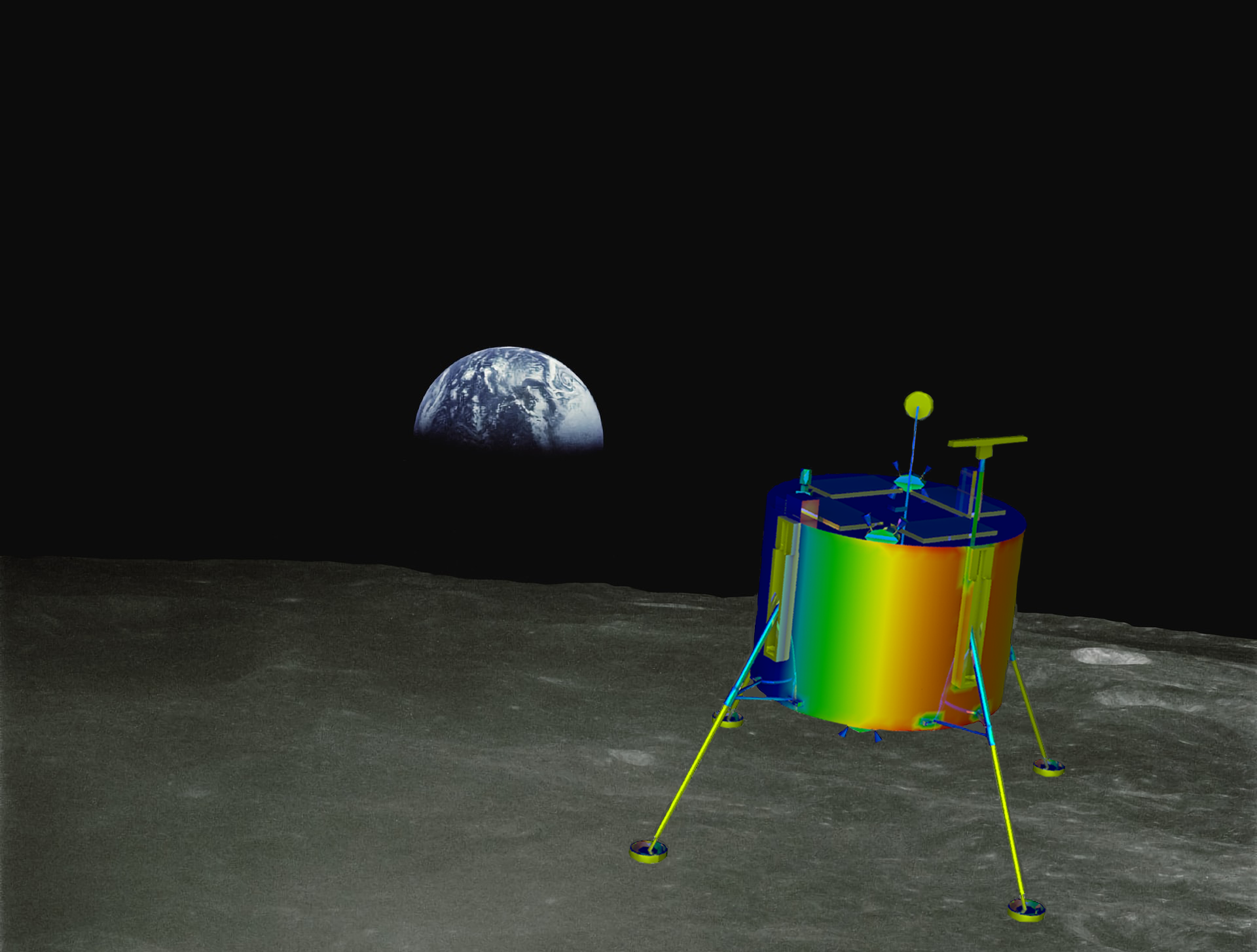 Lakewood, CO, October 25, 2021 – Electro Magnetic Applications, Inc. (EMA®) and Ansys have collaborated to deliver Ansys EMA3D® Charge, an enhanced design-to-validation workflow to assess and manage risks associated to material charging in space plasma environments. As testing of spacecraft charging in orbit is nearly impossible, this workflow reduces the risk of mission failures by tackling the surface and internal charging analysis at the design phase.
EMA3D® Charge is a robust, platform-level surface charging, internal charging, and ESD modeling solution that delivers an extremely streamlined approach to assessing and managing risks in space plasma environments. When used early in the design stage, EMA3D® Charge can empower engineers to quickly and accurately predict the spacecraft's ability to mitigate charging, radically reduce physical prototyping, and cut development costs.
"There is an increase in commercial interest in space, with new constellations of low-earth orbit satellites, space tourism, and a mission to the moon," said Tim McDonald, President of EMA®. "All these new vehicles must consider space environment effects in their design and verification. EMA3D® Charge is the first commercial tool to provide support for this important engineering effort."
Analysis of spacecraft charging due to low and high energy plasmas of GEO and LEO environments, solar wind and illumination, thruster plumes, lunar dust, and more, is a critical design step. The electric fields created between solar cells and busbars, between the spacecraft and the surrounding plasma environment, or within exposed dielectrics may be high enough to initiate arcing and cause permanent material damage or worse, a total mission failure.
"EMA3D® Charge fills a need in a marketplace in which no other simulation product exists," said Shane Emswiler, Senior Vice President of Products at Ansys. "Engineers simulating charging and discharging events once had to navigate multiple codes and challenging workflows that fell short of a full solution. EMA3D® Charge is a full solution – one that provides highly accurate analysis and end-to-end workflow designed for efficiency."
Learn more about EMA3D® Charge here
About Ansys: Ansys is the global leader in engineering simulation. Through their strategy of Pervasive Engineering Simulation, they help the world's most innovative companies deliver radically better products to their customers. By offering the best and broadest portfolio of engineering simulation software, Ansys helps them solve the most complex design challenges and create products limited only by imagination. Founded in 1970, Ansys is headquartered south of Pittsburgh, Pennsylvania, U.S.A. Visit www.ansys.com for more information.
Ansys and any and all Ansys, Inc. brand, product, service and feature names, logos and slogans are registered trademarks or trademarks of Ansys, Inc. or its subsidiaries in the United States or other countries. All other brand, product, service and feature names or trademarks are the property of their respective owners.
About Electro Magnetic Applications, Inc.: EMA® is a global leader in providing simulation, consulting, and measurement services in the technical areas of electromagnetic effects. Specific specialties include lightning direct and indirect effects, high intensity radiated fields (HIRF), precipitation static (P-Static), electromagnetic pulse (EMP), EMI/EMC, spacecraft charging, RF interference, installed antenna performance and radar signature prediction. The company has been in business for over 40 years and is one of the pioneers in using the finite difference time-domain (FDTD) method to solve challenging EMP, lightning, and HIRF problems for the aerospace market. customers to understand the impact of the harsh space environment on their spacecraft. Visit www.ema3d.com for more information.
Contact: Dan Odum
Electro Magnetic Applications, Inc.
(720) 989-6596