How to Get Your Aerospace Platform Certified for Lightning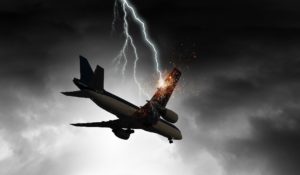 Lightning is a required environment for certification of many air and space platforms. The lightning requirement has a long history in transport aircraft. In addition, lightning requirements are often imposed on many novel applications including:
Personal taxi aircraft
Unmanned Aerial Vehicles (UAVs) and large drones
Spacecraft and rockets
At the same time, the certification requirements for transport category aircraft has been dramatically altered in recent years to meet new regulations to prevent fuel tank ignition (FAA rule 25.981). This rule changes the processes for certification and methods of compliance that may be used.
These changes have not arrived in harmony with new resources to help engineers understand the certification requirements and the new regulations. Some previously helpful books have gone out of print. Retirement of key personnel and the long cycle between aircraft mean that company knowledge can decrease over time. While software and test equipment vendors advertise literature or training on lightning, their material can be very limited on the topic of the overall requirements for certification and often address only a single task in the entire program.
This webinar attempts to provide a complete summary in all the steps required for lightning certification for air and space vehicles. We will describe the various requirements for each vehicle type as well as the most common or best method of compliance. In recent years, aircraft achieve certification from a combination of the following:
High-level current and voltage testing of components, structures and coupons
Low-level aircraft transfer function testing
EMC lab testing on individual units
EMC lab testing on connected electronics systems
Validated simulation
Similarity
Analysis
For each vehicle type and activity, we will give an overview of the requirements and recommended path along with follow-up contacts and written material. At the end of the webinar, the attendees should possess a check-list of activities for their particular aircraft along with an understanding of the effort needed for each activity.