Achieving Electromagnetic Compatibility (EMC) Success Through Smart Design and Planning

Workshop Detail:
This workshop will feature a wide variety of speakers covering the fundamental principles of electromagnetic compatibility and practical steps designers can take to improve their chances of sailing through EMC compliance. Instructors will cover several industries including aerospace modules, full spacecraft, automotive, consumer electronics, and more. The course will combine easy-to-understand fundamentals with practical, implementable tactics to improve the design product lifecycle.
The workshop will include:
Learning the right questions to ask
The most problematic areas and where to focus your attention
The systems-level perspective
Information to help cut down on test times
Specific topics include:
EMC fundamentals
PCB design principles
Cable construction and shielding
Areas of common EMC concern (switch mode power supplies, EV power trains, etc.)
EMC testing and tactics to minimize test schedules
EMC troubleshooting tips
Who Should Attend?
The workshop is designed for anyone who ever has to worry about getting a product through EMC compliance testing including project managers, electrical engineers, systems engineers, and mechanical engineers responsible for electrical cabling. Attendees will get the opportunity to ask the questions that have plagued them and get answers from practitioners who have been down in the trenches.
Schedule:
Jan. 30- Feb. 2, 2024
Includes lunch and breaks daily.
Featured Presenters: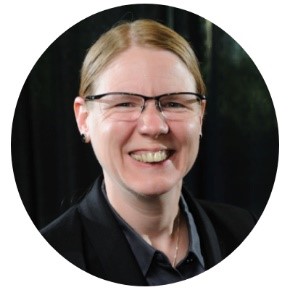 Karen Burnham, EMA Principal Scientist I
Karen Burnham is an electromagnetic compatibility subject matter expert with experience in the aerospace, defense, and automotive industries. She is familiar with requirements generation, regulatory compliance, verification and validation, systems engineering, test plans, and troubleshooting.
Karen is an iNARTE certified EMC engineer and sits on the SAE EMC working group that advises on CISPR, ISO, and SAE standards for automotive products and on various ANSI committees. In 2022 she was elected as the vice president of standards for the international IEEE EMC Society.
Karen has been active in the industry since 1996 with her most recent prior experience doing vehicle testing and troubleshooting for Ford Motor Company, both on traditional gas engines and also newer Hybrid Electric vehicles. Prior to that she was the lead EMC Engineer for the Dream Chaser space vehicle being built by the Sierra Nevada Corporation for crew transport to the International Space Station. She has worked as EMC lead on the NASA side for the European Service Module that will accompany the Orion spacecraft. At NASA she also conducted extensive research into the RF and lightning susceptibility of NASA Standard Initiators.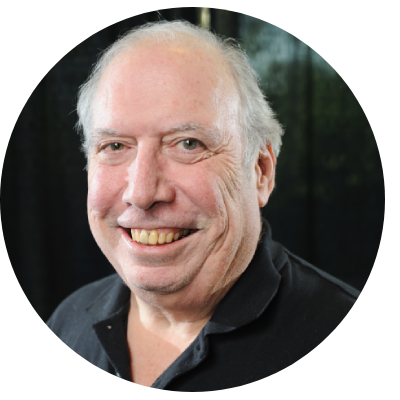 Bruce Archambeault, EMC Distinguished Engineer, IBM
Dr. Bruce Archambeault received his B.S.E.E degree from the University of New Hampshire in 1977 and his M.S.E.E degree from Northeastern University in 1981. He received his Ph. D. from the University of New Hampshire in 1997. His doctoral research was in the area of computational electromagnetics applied to real-world EMC problems. In 1981 he joined Digital Equipment Corporation and through 1994 he had assignments ranging from EMC/TEMPEST product design and testing to developing computational electromagnetic EMC-related software tools.
In 1994 he joined SETH Corporation where he continued to develop computational electromagnetic EMC-related software tools and used them as a consulting engineer in a variety of different industries. He recently joined IBM in Raleigh, N.C. where he is a Senior member of Technical Staff, and a lead EMC engineer, responsible for EMC tool development and use on a variety of products. During his career in the U.S. Air Force he was responsible for in-house communications security and TEMPEST/EMC related research and development projects.
Dr. Archambeault has authored or co-authored a number of papers in computational electromagnetics, mostly applied to real-world EMC applications. He is currently a member of the Board of Directors on the IEEE EMC Society and a member of the Board of Directors of the Applied Computational Electromagnetics Society (ACES). He is the author of the book titled "PCB Design for Real-World EMI Control" and the lead author of the book titled "EMI/EMC Computational Modeling Handbook". Dr. Archambeault is currently a Distinguished Lecturer for the IEEE EMC Society.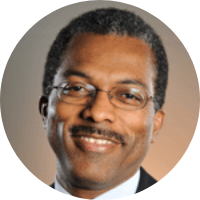 Garth D'Abreu, Director, Automotive Solutions at ETS-Lindgren
Garth D'Abreu is the Director, Automotive Solutions at ETS-Lindgren based at the corporate headquarters office in Cedar Park, Texas. He currently has primary responsibility for the design and development functions within the Systems Engineering group, specializing in turnkey solutions for Automotive EMC, Wireless and OTA test integration.
Some of these more complex full vehicle and ESA test chambers involve his coordination with the RF engineering team on custom components, and the certified, internal Building Information Modeling (BIM) team at ETS-Lindgren.
He is also the ETS-Lindgren subject matter expert responsible for the ongoing research and development of Reverberation chambers, GTEM cells, and supports the RF filters, EMP applications and wireless device test systems groups. Automotive EMC, Antenna Measurement, and Wireless Test Systems for modern vehicles, incorporate multiple measurement techniques and chamber combinations, for which his expertise is well suited.
Garth is a Senior Member of the IEEE EMC Society and active participant in standards development as a member of the US ISO and CISPR D automotive EMC standards committees. He has over 27 years of experience in the RF industry and holds a BSc degree in Electronics & Communications Engineering, from North London University, UK.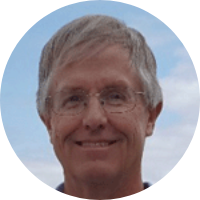 Bob Johnk, Research Engineer, Institute for Telecommunication Sciences
Robert (Bob) Johnk received his Ph.D. degree in Electrical Engineering at the University of Colorado in 1990, where he specialized in electromagnetics and antennas. Bob is currently a research engineer at the Institute for Telecommunication Sciences (NTIA/ITS) where he is engaged in advancing the state of the art in radio-channel propagation measurements/analysis and mentoring new engineers in the art of measurement science
During the development of the FirstNet National Public Safety Radio System, Bob conducted research on in-building wireless propagation and methods for improving in-building public safety communications. Prior to joining NTIA/ITS in 2007, he worked at the National Institute of Standards and Technology (NIST) in Boulder, Colorado for 17 years, where he was the leader of the time-domain fields project. Bob has received best paper awards from the IEEE EMC Society, NTIA, and NIST. In 2011, Bob received the IEEE EMC Society's Technical Achievement Award for his work "in the development of free-space time-domain measurement techniques". Bob has also received a U.S. Department of Commerce Silver Medal award for his work in Public Safety communications. Bob is a Life Senior member of the IEEE and a member of both Eta Kappa Nu and Tau Beta Pi.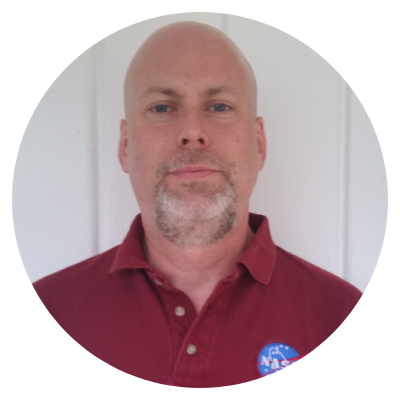 John McCloskey, Chief EMC Engineer, NASA Goddard Space Flight Center
John McCloskey is the Chief EMC Engineer at NASA's Goddard Space Flight Center in Greenbelt, Maryland, where he has worked since May 1988. John provides EMC support to many space flight projects, including the James Webb Space Telescope (JWST) which launched on Christmas Day of 2021.
John really enjoys teaching and training, and he has provided many EMC training and education opportunities for the Goddard workforce. Most recently, he has started to put together a series of training videos that can be viewed publicly on YouTube at the following link: https://www.youtube.com/playlist?list=PLtrpQ-gPvnJn2r9Mw49jij7Ky0mb6RJYF

Juliano Mologni, SI/PI and EMI/EMC Product Manger, Ansys
With over 20 years of experience in computational electromagnetics, he is the author of multiple patents and more than 6- journal and conference papers. Juliano has worked on many RF and EMC projects with top Automotive, A&D, Appliances, and High-Tech companies.
He holds a BSc degree in Telecommunication Engineering and an MSc degree in Microelectronics and authored a Ph.D. thesis on Automotive EMC and Signal integrity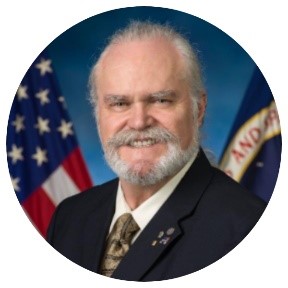 Bob Scully, Principal Electromagnetic Compatibility Engineer, at NASA Jet Propulsion Laboratory
Bob holds a PhD from the University of Texas at Arlington in Electrical Engineering with strong emphasis in electromagnetics, is an IEEE Fellow, a registered Professional Engineer in the state of Texas, a licensed commercial (PG-12-27194) and amateur (N9RCS) radio operator, holds various EMC certifications from the University of Missouri-Rolla (now Missouri University of Science and Technology) and iNARTE, and is a member of Tau Beta Pi and Eta Kappa Nu.

Bob has served as the President of the IEEE EMC Society, the VP of Technical Services, Chair of the Technical Activities Committee, Technical Committee 1, and Technical Committee 4. Bob served as an Associate Editor for the EMC Society Transactions for several years, is currently serving as an Associate Editor for Letters on Electromagnetic Compatibility Practice and Applications, and was the founder and until 2019 the Chair of the Galveston Bay/Houston EMC Chapter.

Bob was the Johnson Space Center E3 Group Lead Engineer, and continues to serve as consultant to the NASA Engineering Safety Center (NESC) and the Community of Practice for EMC within the Agency. At JSC, Bob supported NASA's major programs including the International Space Station, the Multi-Purpose Crew Vehicle, and the Commercial Crew Development Program, providing expertise and guidance in development of tailored electromagnetic compatibility specifications, including control plans, interference control testing methodologies, ESD control, and lightning protection and test.

Bob has retired from federal service, and is now employed at NASA Jet Propulsion Laboratory as a Principal Electromagnetic Compatibility Engineer, supporting various deep space missions to help explore the solar system and seek for life on other planets.
About EMA:
EMA was founded in 1977, and for nearly five decades has become a leading developer of technologies for engineering simulation, specializing in applied electromagnetics. EMA provides software and services to promote the design, certification, and performance of our customers' products. EMA is an Ansys Technology Partner that develops two simulation products: Ansys EMC Plus and Ansys Charge Plus.
Course Fee:
EMC training workshop and early expo admission (May 1- Sep. 1): $1,800
EMC training workshop and advanced expo admission (Sep. 2- Dec. 30): $2,000
Cancellation and Refund Policy
Contact us:
Email: ema.expo@ema3d.com
Phone: (303) 980-0070